Jean Carne on Michael Jackson's changing voice; says 'Precious' had 'rough sides'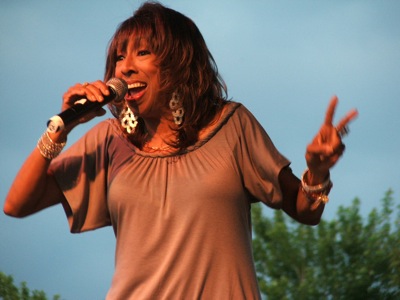 By Robert "Rob" Redding Jr.

Editor & Publisher

ATLANTA, June 5

, 2011, 3 a.m. -

Jazz and pop singer Jean Carne yesterday reminisced over working with a young Michael Jackson, during his time at Philadelphia International Records.

"His voices was changing at the time and I just gave him some pointers of how to avoid the cracks," Carne told Redding News Review.

The Jacksons, who where her former '70s labelmates, recorded two hit albums for Kenneth Gamble and Leon Huff during their years at the Epic/Philadelphia International imprint.

The 64-year-old noted that she has also worked with Mary Wilson, of The Supremes, and other rising stars.

The "Was That All It Was" singer also talked about performing her '70s disco hit in the controversial 2009 Academy Award-nominated drama "Precious."

"Its got its rough sides there is no denying that," she said of the film. "But the public seemed to accept it for what it was."